At Lohman Eye Care Associates we care about your vision, and use the best equipment possible to diagnose your eye-related conditions. Whether you need a stronger contact prescription, new glasses, diabetic eye exam, cataract evaluation, glaucoma, age-related macular degeneration concerns or dry eye. We never cut corners and always do what's best for you. You can trust that Dr. Robert A. Lohman will take care of you and your family vision care in Boston Heights or Stow, OH.
Lohman Eyecare Associates is fully staffed, licensed and ready to assist with your optical needs. Contact us today!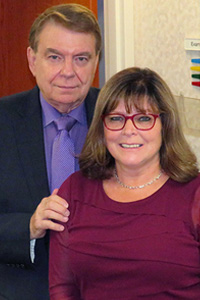 Cindy Lohman
Cindy has been a Lohman Eye Care Associate since 2011. She holds numerous licenses; Certified Ophthalmic Assistant, American Board of Opticianry, National Contact Lens Examiner, Ohio Licensed Optician, certified in Contacts and Spectacles. Prior to joining us, she also worked in an Ophthalmology practice with Cher. Cindy's commitment to patients and family is outstanding. Her love of eye care began when her oldest daughter needed glasses at age 2 and hard contact lenses at age 7.
---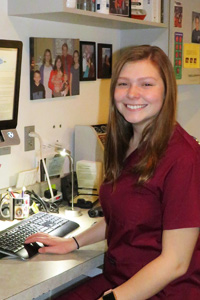 Emily Hallock
A full-time student at Kent State University, and as part of her requirements for applying to medical school she is required to perform many hours in direct contact with patients. Emily will be active in the care of our patients and we look forward to her being part of the eye care family!